Summer Camp
ABOUT CAMP
Quest Kids Club offers Summer Day Camps for children who have completed kindergarten through 6th grade. We believe that summer should be a time for kids to relax, have fun, make new friends, and learn in ways that are different from the school year. That's why we have created 8 weeks of epic activities: from Mega Relays to Wacky Wednesday to Water Day, and everywhere in between! At Quest Kids Club Summer Day Camps, kids will be put into squads and Family Groups. Each group will have at least one squad leader that is responsible for each child in their squad for the duration of camp. Squads will travel to different tracks, such as computer, art, recreation, study shack, lunch, snack, devotion, etc. most days. But because it is summer, we don't want kids to feel caged up in all the structure of the day, which is why we have built in free time for kids to enjoy all of the fun activities that Quest Kids Club has to offer! During free time children will be able to choose where and with whom they want to play. The playground, basketball courts, game room, computer lab, chill zone, and so much more will be available for kids to choose from. Each location will be monitored by QKC Staffers at all times. Another aspect of Summer Day Camps are morning Celebration and The Wrap! In Celebration kids will kick off their day at camp with Sunny Summerville on "The Sunny Morining Show," play some games to earn points for their squads, sing some songs, learn about the theme for the week, and receive instructions for the day! The Wrap, as you probably assumed, is how we wrap up each day at camp! The Wrap is when we tally up points from the day and give out camper awards and squad awards, as well as review our theme verse and lessons for the day! Summer Day Camps are the perfect place for kids to learn about themselves, their friendships, their talents and interests, and their Creator! If you want your child to have the best summer ever, then you don't want them to miss Summer Day Camps at Quest Kids Club!
This year we are excited to be incorporating a new track time called Study Shack! We have talked with both parents and teachers about some things that they would like to see in our program. Many agreed that a review of school, specifically math and reading, would be a great way to keep kids fresh and ready to go back to school in August. We have talked to teachers in our area and put together some packets for kids to complete during the Study Shack track time. This will not be an intensive review or teaching time, but just a short worksheet to keep things fresh and prepare kids for their upcoming school year.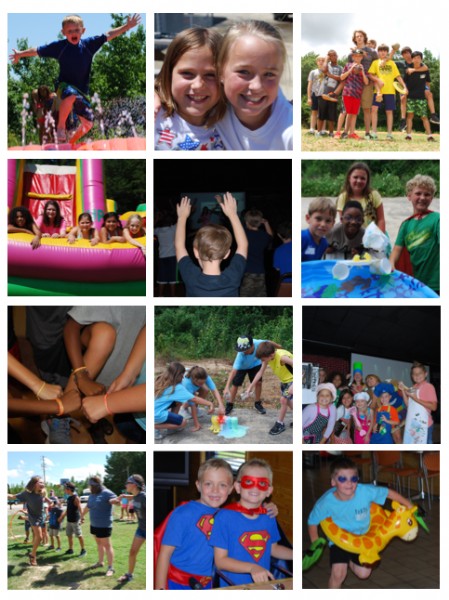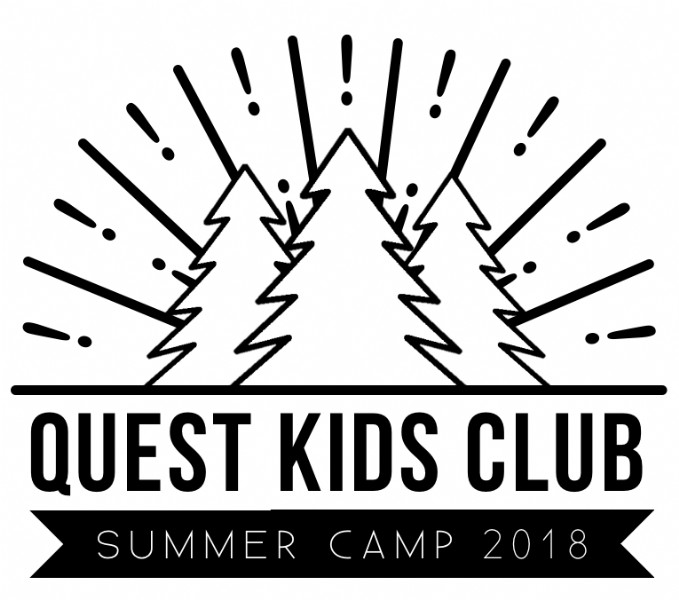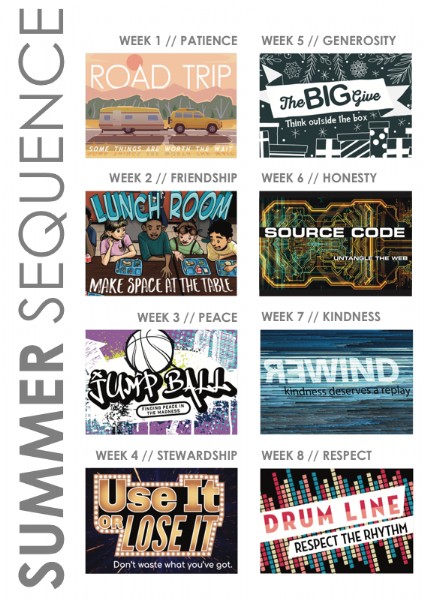 REGISTRATION FEE FOR SUMMER IS $40 PER CHILD AND INCLUDES SOME SUPER COOL ITEMS!
PRICES
$100 a week per child and $80 for each additional sibling.
We do allow children to come by the day, but it will be $30/day.
Scholarships are available for children on a need basis. If you would like to apply for a scholarship please click the link on the registration page!
FIELD TRIPS ARE NOT INCLUDED IN THESE PRICES AND CHILDREN ARE NOT REQUIRED TO ATTEND FIELD TRIPS.
Early Show is an additional $10/week and Late Show is an additional $5/week.
Daily schedule
MONDAY-THURSDAY
7:00-9:00 Early show
9:00-9:20 Check-in
9:30-9:45 TRIBE Time
9:45-10:30 WAKE UP CALL
10:30-11:00 Track 1 (REC, ART, STUDY SHACK, LUNCH)
11:00-11:30 Track 2 (REC, ART, STUDY SHACK, LUNCH)
11:30-12:00 Track 3 (REC, ART, STUDY SHACK, LUNCH)
12:00-12:30 Track 4 (REC, ART, STUDY SHACK, LUNCH)
12:30-1:00 CELEBRATION
1:00-1:30 TRACK 5 (BACKYARD, DEVOTION, CHILL TIME)
1:30-2:00 TRACK 6 (BACKYARD, DEVOTION, CHILL TIME)
2:00-2:30 TRACK 7 (BACKYARD, DEVOTION, CHILL TIME)
2:30-3:00 TRACK 8 (COMPUTER, EXPLORE, SNACK)
3:00-3:30 TRACK 9 (COMPUTER, EXPLORE, SNACK)
3:30-4:00 TRACK 10 (COMPUTER, EXPLORE, SNACK)
4:00-5:00 THE WRAP
5:00-6:00 LATE SHOW
FRIDAY
7:00-9:00 EARLY SHOW (free time)
8:45-9:30 Check-in and Indoor Free Play
9:30-10:00 SQUAD TIME // REVIEW
10:00-11:00 BIBLE QUEST GAME SHOW
11:00-1:00 LUNCH & WATER DAY ACTIVITIES!!
1:00-3:00 TRIBE TRACKS
3:00-4:45 MOVIE & SNACK
4:45-5:00 DISMISSAL
5:00-6:00 LATE SHOW
EARLY & LATE CARE
Quest Kids Club Summer Day Camp is from 9am to 5pm. Drop off begins at 8:45am and pick up begins at 4:45pm. We understand that many parents have to be at work a little earlier than 9am and may have to work a little later than 5pm, so we provide what we call "Early Show" and "Late Show" Early Show is an additional $10/week and Late Show is an additional $5/week
FAQ
Do I have to sign my child up for the entire summer? No! You can, but you can also sign up by the week or by the month! We want to make this as easy as possible for you. Having said that, children who sign up for the entire summer may take precedence over children signing up week by week.
Will I be billed or do I have to pay in advance? You must pay for each week by Monday at 9:20am. If you don't pay by that time you will be billed and an additional $10 will be added per a child to that bill for every day that it is not paid. We are a non-profit organization and we depend on the payments for campers to stay opened.
What are the Squad Leaders like? We think our Squad Leaders are the absolute best! We handpicked them because they are good role models, responsible, love kids, and love having fun! Our Squad leaders are all at least 16 years old and have gone through a government background check and many hours of training by Quest Kids Club.
What if I'm late picking up my child? We understand that things are sometimes out of your hands and you may have trouble every-once-in-a-while getting to Quest Kids Club by 6pm everyday. However, we pay our staffers by the hour and their time is very valuable as well. For every 5 minutes that you are late picking up your child we will charge you $5. If something does come up, please call us and let us know that you are running late or sending someone else to pick your child up.
Can I put other family members or friends on my pick-up list? Yes, in fact, we encourage you to do so. You will be required to fill out a pick up list for each child when you register. We will give parents 2 cards to place in your car window(s) for our pick-up line. If someone else on your list is picking your child up in the pick up line, please lend them your pick-up card to place in their car window. Also, please write us a note to make us aware of the change. Your child's safety is our number one concern!
Will y'all be going on any field trips this summer? Field trips are in the works! Each squad will have the opportunity to go on at least one field trip throughout the summer. More information will be given on these trips if your child is registered for a week that we will have a field trip! Field trips will be an additional cost to the weekly payment, but we do not require that all children go.